A new digital camera means alot of new pics! Enjoy!

My Current Cage Set Up
My Hammock Rats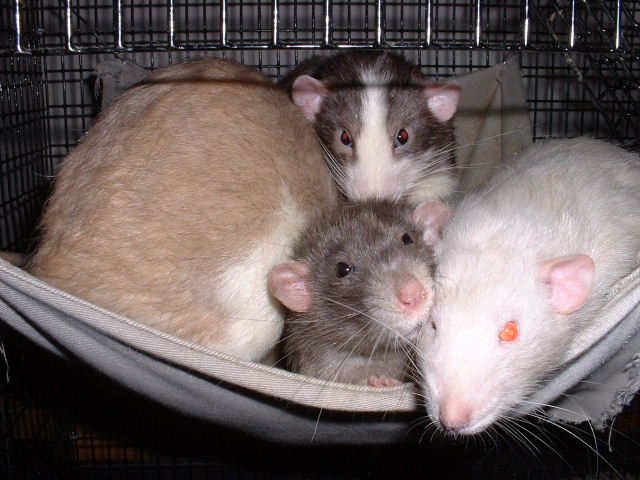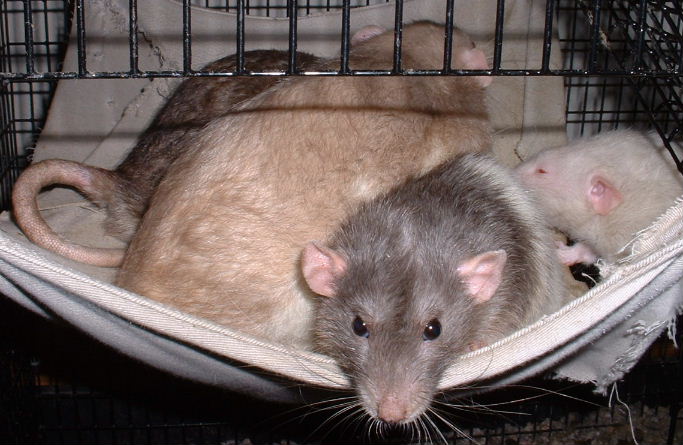 The Boys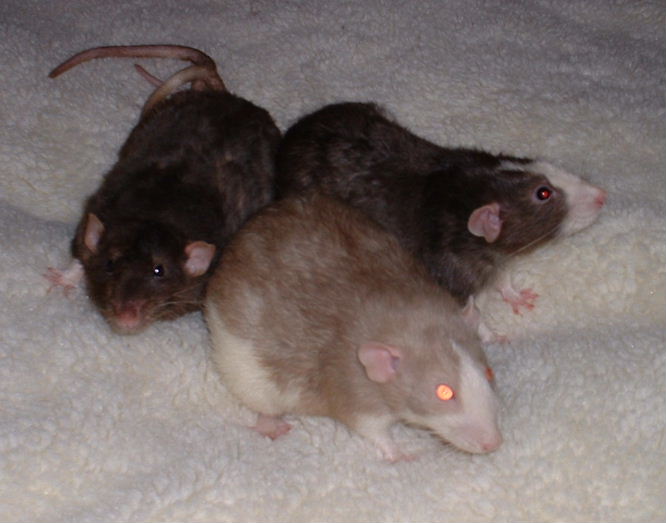 l to r: Stewie, Ric, and Selki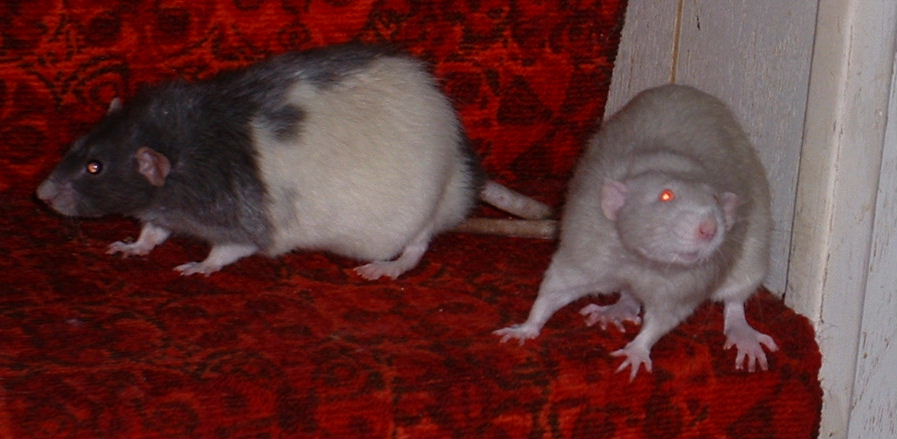 Floyd and his cagemate Saxon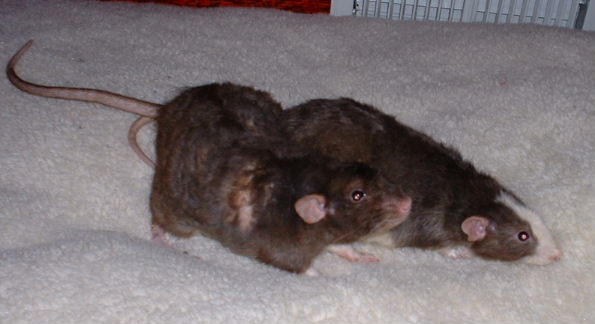 Stewie and Selki
The Girls
l to r: Silvi, Sorka, Sari, and Fern
Fern and Sorka in front, Silvi in back
My Kitty Veruca Being a Little too Curious!
Veru and Sari
Veru and Floyd
Veru and Fern


| | | |
| --- | --- | --- |
| | | All pictures copyright of Spiralrat Ratteries. Do not use without permision. |